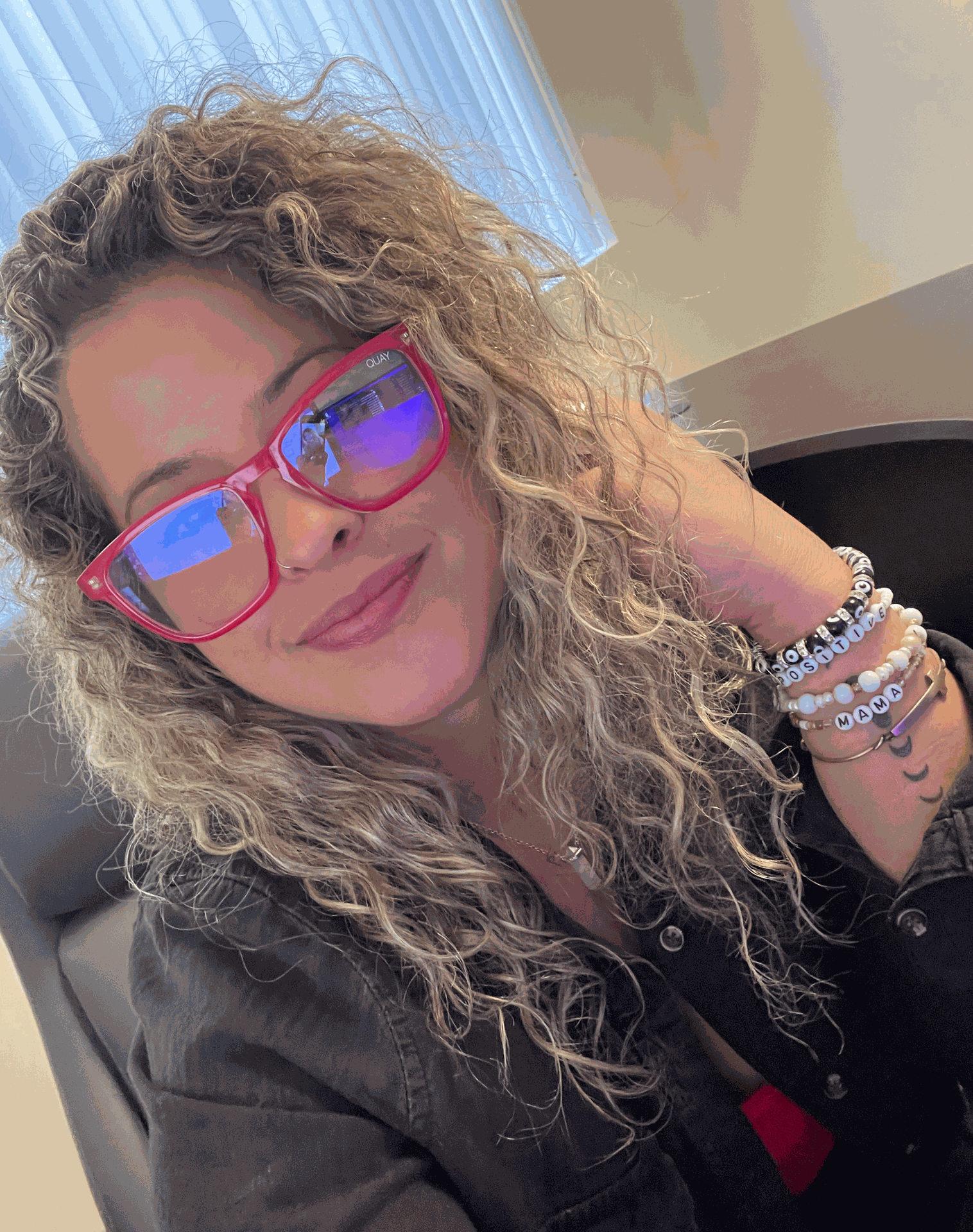 Who is Trish, AKA Tru?
Hello world. My mission in life is to raise my twins to be awesome human beings & also leverage my creative, tech-savvy and empathy skills to create a meaningful impact on the world. I'm fueled by purpose, ambition, and innovation. I am immersed in all the latest AI tech & enjoy getting creative with it. With my set of skills, I'm dedicated to making a positive difference that benefits future generations to come.
"Since you clicked on my About page, you want to learn more about ME. Who really is TRISH AKA TRU? Well, I'm not the best at speaking about myself, but here I go."
As a child, I loved to doodle, explore, and express myself through various mediums. My first job in high school was babysitting, which sparked my interest in child psychology and coaching. For eight years, I worked and studied with diverse groups of children and enjoyed infusing creativity into all of my work. This then led me to pursue my passion in creative technologies at the Art Institute, despite having yet to gain prior computer knowledge. In 2011, I started Tru Designs, an e-commerce site offering self-printing t-shirts, art, and design services. I later rebranded the company into a digital marketing corporation that serves small and large businesses under the same name.

"I am a self-proclaimed jade of all trades with experience in empathy & creative technologies."
I have a "let's get it done" mentality, a drive for innovation, and ambition for the greater good. I have raised my teenage twins as a single parent practically since birth. I have a son with special needs and puts a guaranteed smile on anyone's face with his charming character, and a sweet, creative daughter, whom I recently started a side business called SoTru, to teach her entrepreneurship skills. My immediate family is nearby, but my family roots reside in Puerto Rico. I am the first born LA Rican in the family.
"I'm currently striving for a better work-life balance."
​
When I'm not delivering quality projects or being a mom, my hobbies include long beach days, snowboarding, stargazing, watching sci-fi films, creating digital media, hiking, family time travel adventures, and doing absolutely nothing just to rest my mind. I have a strong work ethic and a deep passion for crafting, so my challenge is making time for these things.
What's with the name TRU?
"Long story short, I identified myself with the name 2ru during my graffiti days by cutting out the ish in Trish & felt validity in my identity to provide solid TRUth in all I do.

Short story long, in my teenage years I would draw the two i's in my name Patricia as a Roman numeral two sign in my graffiti typography because my sun sign is Gemini. One day, I used the number 2 instead of the Roman number II to replace and shorten TrIcIa to 2rish ,and then 2rish to 2ruish, then just 2ru or TRU, and had fun with the typographu and name play for many years and just stuck with Tru, hence my logo at the bottom of the page.
"I'm confident that I would be a valuable asset to your company. Let's make cool things together!"




I am enthusiastic about joining a team that respects, values, and appreciates what I can contribute. My skills are well-suited to making a meaningful difference and positively impacting future generations. My Work
I create intuitive designs and
easy-to-use products. My Shop
I brand, market and sell my own
creations as I continue to evolve. My Company
I build adaptable modular solutions
for small and large businesses.